When to Buy? How to Navigate Oregon's Hot Real Estate Market Like a Pro
It's a great time to move to Oregon! Or at least that's what the 41k people that moved here last year think. Growing up here in the valley I have been able to watch first hand as our population has grown with our food, wine, and travel economy.
In a study done by the State of Oregon from 2013 - 2017, it's concluded that almost 40,000 people moved here annually from California alone! Leaving us with a net gain of almost 20,000 people once you account for those of us that moved South to California.
Why Oregon? in my personal experience and research people are moving here for the food, wine, and climate. They are also moving here for the reduced cost-of-living believe it or not! For example, I helped a couple move here from the bay area that was able to buy a nicely updated 3 bedroom/2 bathroom home in a nice neighborhood for roughly a third of what it would have cost them back in California.
Here in Salem we also are experiencing a huge influx of people moving south from the Portland metro area in search of more affordable housing. A 0.5 - 1.5 hour commute to work is commonplace in most households as families moving south down the I-5 corridor are still commuting to Portland for work.
Also, there is a large portion of the millennial population that is buying their 1st and 2nd homes. Younger Millenials are buying their first homes and the older Millenials/Gen Y's are upgrading to bigger, nicer homes to accommodate growing families and careers. They are also pickier and more competitive because of the amount of research they are doing before home hunting.
All of these things are major contributors to the rise in home prices in the greater Salem area. And based on my research* and the opinions of my colleagues, the market most likely will not trend down in the buyer's favor anytime soon.
So how do you navigate the market? Especially if you're looking to purchase your first home?


Here are 3 key steps to ensuring you get the right home at the right price on your time.
1.) Get Started Before you Think You're Ready
The first and most important step is getting ahead of the game. This means that you need to meet with industry professionals and make a plan well before you think you are ready to buy a home. In doing this you have the advantage of having a birds-eye view and clarity on what steps to take to be ready to buy a home. Your partners in the journey should be a Lender and a Realtor. More on that in next week's post!
2.) Be Willing to Move Fast
Because of the fierce competition, especially in homes under $300k, it's important to be ready to most quickly on homes that you think may work. A sense of urgency can be the difference of missing out on a home or securing it before the competing offers come in and take the price right out of your price range. So be ready (by completing step 1) to go see and put an offer on a home as soon as it comes to Market if you think it's the one!
3.) Leave Yourself Room to Breathe
It can be tempting to only save the very minimum that you would need to based on your pre-approval and work with the lender. However, saving extra money can also be the difference in getting your dream home. More money means more negotiating power! See this article for tips on how to save for your first home creatively!
All this to say it's not impossible to get your dream home for a price that works for you! By making the right moves and having the right people on your team you can navigate the market like a pro.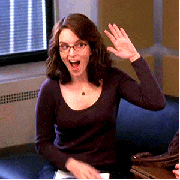 As always - send me a message if you have questions or requests for future blog posts. Cheers!
*Based on my professional opinion and research as of January 2020. Reader discretion advised.